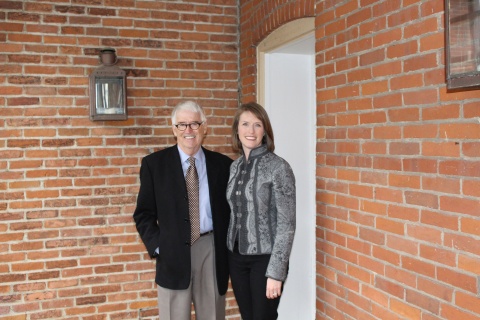 Program Mission, Vision, and Purpose
The Grant Wood Art Colony seeks to provide a creative home for the next generation of artists and continue Grant Wood's creative advocacy in the School of Art & Art History and the Division of Performing Arts at The University of Iowa through artist residencies, teaching fellowships, symposia, and community programs.
The vision of the Colony is to nurture creative work and teaching in disciplines relevant to the art and life of Grant Wood—studio art, art history, the performing arts, and eventually expanding to a variety of disciplines. The program exemplifies The University of Iowa's historic commitment to creative work and pioneering of the MFA degree. The Grant Wood Art Colony will further embody the "Iowa Idea" of bringing artists and scholars together in an academic context, as first formulated in the 1920s by President Walter Jessup and Graduate Dean Carl Seashore. The long-term goal is to create a vibrant colony and cultural center, woven together by gardens and studio space.
The Grant Wood Art Colony celebrates the life and legacy of Iowa's most famous artist, Grant Wood. After painting one of the most recognizable images in the world, American Gothic, Wood joined the University of Iowa faculty. Each year, the Colony provides three Fellowships in Painting, Printmaking, and Interdisciplinary Performance. Fellows teach courses, engage Iowans, and pursue their artistic endeavors. The Colony also hosts a biennial symposium and other public lectures to perpetuate Wood's legacy as an artist and advocate of contemporary art.
Learn more by watching this short video: