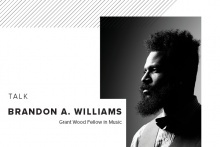 Tuesday, April 16, 2019, 7:30pm to 8:30pm
Mother-loving genius and cunning linguist Brandon Alexander Williams will do a lyrical analysis on the art of rapping and performance poetry. His lyrics will make your brain smile....
Art Building West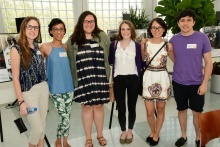 Thursday, April 25, 2019, 5:00pm to 6:30pm
Join us to celebrate the outreach and engagement accomplishments of students, faculty, staff, and community partners for the 2018-2019 academic year! Featuring a program with awards presentation and refreshments. Event begins at 5 pm. Program to begin at 5:45. All students, staff, faculty and community partners welcome!
Hancher Auditorium